Volunteer and Partnership
Opportunities
Community Outreach
Promote the mission of VetLinks.org in your community. Coordinators engage in various outreach activities and community education. Possibilities include: school based programs, assist with special events, organizing social support within the community, and hosting educational meet-ups for veterans, caregivers and sup- porters working with VetLinks.org.

Seeking New Content & Programming
VetLinks.org is seeking specialists to gather relevant content and education resources for veterans and caregivers. Examples of this content: recently published studies about an alternative therapy, update on veteran policy within the government, PTSD retreat announcing openings, caregiver benefits regulation updates, etc. Content coordinators will volunteer remotely.
The materials sourced will be provided to the Program Coordinators and the Social Media Director. Programs Coordinators must have ties to mental health care and experience with patient care. They will work closely with the VetLinks.org Board members to assist in vetting, planning, and awarding financial assistance to veterans and caregivers in need.

Event Planning
Host a fundraising event in your community. VetLinks.org will facilitate marketing materials and additional support to help you bring PTSD awareness in your area. Example events are golf tournaments, fun runs, and silent auctions.

Nonprofit Collaborations
VetLinks.org recognizes the value of consulting, outsourcing and training with other nonprofits. We hope to build upon programs servicing veterans with PTS by funding processes, connecting our expanding resources, and sharing administrative roles. If you are seeking an alliance to share information and aid in the delivery of your PTS resources, please contact us today.

Speaking Engagements
VetLinks.org continues to challenge communities of health care professionals to better understand the underserved veterans needing mental health care. PTS treatment is often complicated with dual diagnoses of Traumatic Brain Injury (TBI) and Substance Use Disorder(SUD). Our Founder and President, Jessica Kavanagh, presents the effects of PTS on the family, the caregiver, and the veteran. She shares her powerful story and the intense struggle with the VA's talk therapy program and the over prescription of opioids throughout her late husband's battle with PTS. Jessica gears her engagements towards future health care professionals, health care educators, and faculty.
Promote the mission of VetLinks.org in your community.
Request More Information about our volunteer or partnership opportunities.
"Some people live an entire lifetime and wonder if they have ever made a difference in the world. A veteran doesn't have that problem."
– President Ronald Reagan
A Special Thank You to Our Partners / Sponsors
Thanks to those who assist our efforts by spreading awareness, providing content, and extending our network of resources. our ability to impact the Lives of Veterans and their families is directly related to these partnerships. These collaborative efforts allow us to increase the sharing of critical services for veterans, caregivers and their families in crisis.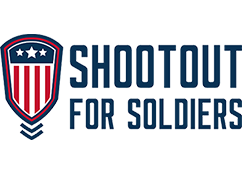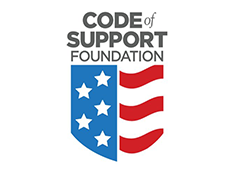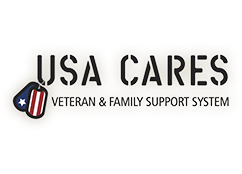 Make an impact, one dollar at a time.
Support Veteran mental health and give back to the heroic men and valiant women who have served our nation.